Early in my childhood, I learned, MUSIC IS FOR EVERYONE. Growing up in a musical family I was emerged into the music scene, and was encouraged to start singing in front of people at a very young age. A major factor that played into my childhood was the idea that the gift i had been given was for more then just myself.
My inspiration
Sharing his time, gifts, and talents with others, was something my father did well and expected of from my family. One of my fondest memories with my father is visiting local nursing homes in our community and singing to them. It was then that my eyes were opened to the idea that I could connect heart to heart with someone a complete stranger. I believe it was because of this type of musical inclusion in the early years of my life that i learned to love, empathize, and and care about someone other than myself. These were people who had lived their lives and were in the last season of their lives as i was just starting mine. It didn't matter what ethnicity we were, or how old i was, or how old they were, or what level of social economical status we held. What mattered was that those people who's heads were once hung low, their eyes shut, their memories feeble and fading, some experiencing feelings of abandonment CAME BACK TO LIFE again even if it was just for a brief moment while we were together. These individuals became my friends people i would frequent on a weekly basis, and because of them I see now see the world with a different lense.
IT wasn't always easy.
It wasnt always that easy thought at the beginning. As a child I saw people reach out to grab my father, as we walked through the halls, or people talking to themselves, or people groaning in pain. This brought some fear to me as a child. I am so thankful today for a father who took the time to explain to me what was happening and that I didn't have to be afraid.
Our new choir
All Abilities Choir for children of ALL ABILITIES. For this class my hopes are to not only bring joy to the Senior Citizens in our community, but in hopes that the children too find joy in serving others, while doing what they love through song and dance. In this class we will learn different styles of music and songs from the genres that our Senior Citizens grew up loving and listening to!
Does your child like to sing? Perform? Learn new music styles? Make new friends? Well, this is the place for them! Community Health and Wellness is putting together a brand new All Abilities Choir for children of ALL ABILITIES. We are so excited to bring together children who love music. This class provides a unique opportunity to develop new music skills, learn to sing as a group, and make new friends with a common interest. Our class will meet for 4 weeks, and then we will together in the community. Contact us today!
Eligibility Requirements:
All students must be able to remain within the bounds of a group setting for a minimum of 1 hour or must have aide, parent, and/or legal guardian present to accompany the child as needed. Children must be able to go to the bathroom themselves, be potty trained, or have an aide, parent, and/or legal guardian with them to help assist in the bathroom. Community Health and Wellness, LLC will not provide an aide for participants. Aides/parents may attend the classes at no additional charge.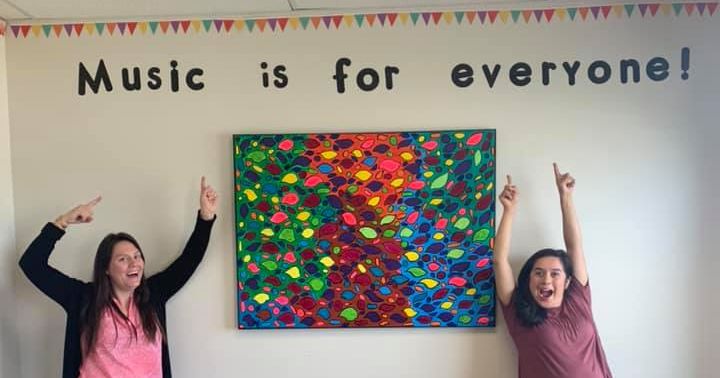 For more information about this event please contact us or to learn more about Community Health and Wellness visit our about us page.